nessaja
ramp! (the logical song)
aiii shot the dj
posse (i need you on the floor)
she's the sun
I'm your pusher
fuck the millennium
faster harder scooter
call me mañana
i was made for lovin' you
we are the greatest
how much is the fish?
no fate
the age of love
fire
break it up
i'm raving
rebel yell
let me be your valentine
back in the u.k.
endless summer
friends
move your ass!
hyper hyper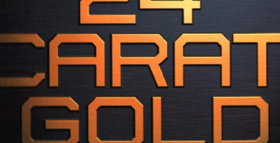 24 carat gold
01 Nessaja
02 Ramp! (The Logical Song)
03 Aiii Shot The DJ
04 Posse (I Need You On The Floo)
05 She's The Sun
06 I'm Your Pusher
07 Fuck The Millennium
08 Faster Harder Scooter
09 Call Me Mañana
10 I Was Made For Lovin' You
11 We Are The Greatest
12 How Much Is The Fish?
13 No Fate
14 The Age Of Love
15 Fire
16 Break It Up
17 I'm Raving
18 Rebel Yell
19 Let Me Be Your Valentine
20 Back In The U.K.
21 Endless Summer
22 Friends
23 Move Your Ass!
24 Hyper Hyper




Music For A Big Night Out
The Big Mash Up
Live In Hamburg
Under The Radar Over The Top
Jumping All Over The World - WYW
Jumping All Over The World
The Ultimate Aural Orgasm


Excess All Areas
Who's Got The Last Laugh Now?
Mind The Gap
The Stadium Techno Experience


24 Carat Gold
Encore - Live And Direct
Push The Beat For This Jam
We Bring The Noise
Sheffield
Back To The Heavyweight Jam
No Time To Chill


Rough And Tough And Dangerous
Age Of Love
Wicked!
Our Happy Hardcore
...And The Beat Goes On!